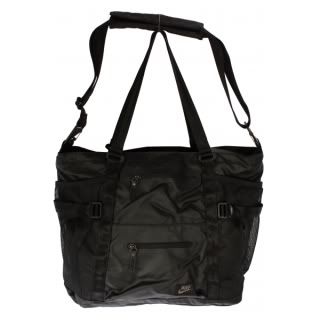 Nike Track Tote RX - SGD$109 (my substitute for a headporter bag which I refuse to pay for the material used)/Photo credit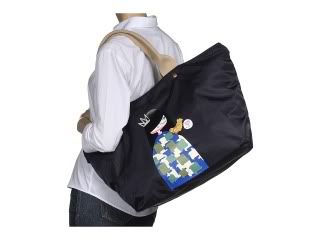 Marc by Marc Jacobs tote - USD$150/Photo credit



I had a couple of questions on the MBMJ bag that I featured in my previous entry - No, I don't own that bag, it costs about USD$140 from Zappos. The items shown were just an example to illustrate what I was talking about in terms of the mentioned products. :)

So what bags do I use for my trips? I try not to bring my leather bags when I travel for a few reasons -

1) I carry around my camera on trips and other travel essentials and a leather bag will add to the weight.

2) I tend to ill-treat my bags when I'm traveling so I'd rather bring along bags that I don't need to fuss over.

3) More compact bags means that if I land up buying a bag(s) on the trip especially when in Hong Kong or Europe, I can check-in the canvas and carry the new bag.

4) My leather bags are fairly large but none are as large as the two above!

Those are the two bags that I carry around for my travels. I used to have a canvas Kate Spade that I used to death and it's kinda faded and dirty. Hoping to give it a good clean when time permits. Reasons why I love these bags -

1) Extremely lightweight and water-proof.

2) Large enough to pack a whole lot of stuff inside.

3) Versatile enough to match most outfits.

4) It's understated and not flashy. I don't want to call attention to myself especially when traveling in SEA.

Do you have a specific bag that you use for traveling?