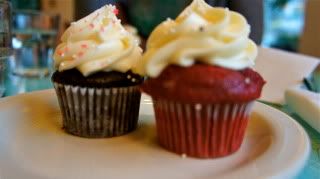 The obligatory cupcake picture. From SaintCupcakes.

It's like the ritual for TS and I. We have to get it each time I'm in Portland. And I always always choose Red Velvet.

I want a cupcake now.

And I want my life back! I can't wait for the marathon to be over. I'm probably going to change my mind again after the race itself, but I'm taking a break from marathons next year and will focus on shorter distances instead.