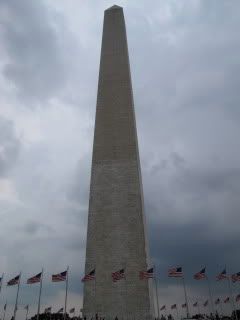 I have numerous picture of the Washington Monument taken from various places. You can literally see it from almost everywhere.

It rained when I got there and the tickets to the top was all sold out and I didn't fancy queueing up in the rain so I just admired it from below.

Honestly, the monument is best viewed from afar and one of my favorite viewpoint is at the Lincoln memorial.