I have been getting quite a bit of love from my birthday that just passed a month ago. I'm really really blessed and thankful :) Also, since I got a nice bonus, I decided to spoil myself a little too.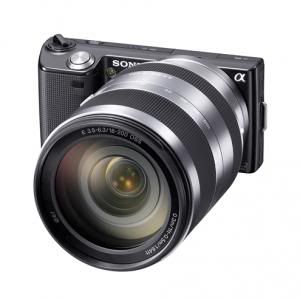 Sony Nex-5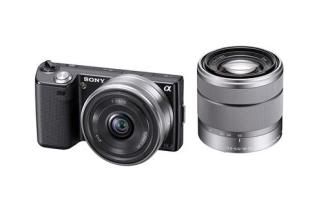 Interchangeable lenses




Credit/Gadget Venue



I have been lusting after this for a month or two. Decided to do some research into it and searched around for pricing (even in Hong Kong but not being able to speak Cantonese will not get you a lower price -_-) and managed to borrow my friend's prototype for testing. Decided to get it though it's quite pricey but the sale of my G10 helped to cover about 40% of the cost.

I've yet to have time to test it out proper as work has been insane but I hope I can do so before my next trip! I got the standard zoom lens (18-55mm) and awaiting stock for the wide-angle/pancake lens. Lenses are all out of stock in Singapore - the Nex-5 has been selling through well! A high magnification lens 18-200mm will be released soon and I'll see if I need to get that.

I'm really excited about this new gadget which I've fondly called mine 'Lexi". If I wish to upgrade it to an SLR, I can get the A mount lens adaptor and fit in any SLR lens from the Sony A range! The best thing about this camera is that it uses SLR lens which is different from the micro four thirds used in the Ep1. I'm not savvy about all this jargon but I was told that the SLR lens is of a better quality. Anyway, tech specs aside, the features are really cool and I'll share the photos when I've figured it out. :)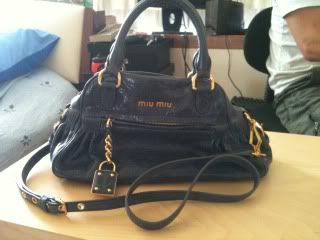 Gifted Mini Miu Miu Nappa



Before I visited Hong Kong, I searched around for this. Was elated when I found it in Hong Kong in a really nice 'denim' color. I love how it is tiny but fits my wallet, sunnies (and case), iPhone, mini pouch, brolly and a cardi! I usually use it as a sling bag instead of carrying it. Now it is extra special because it's a gift for my birthday and anniversary :)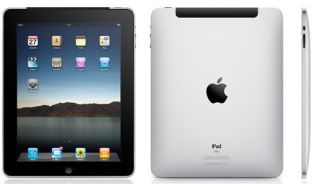 Gifted iPad




Credit/Apple



I tend to take a very long time to decide on getting anything expensive. I could have gotten this when it was first launched but I couldn't justify why I wanted or needed it. I don't really need to be the first to own it so I didn't feel compelled to get one even on my trips to the States.

It took me a month or two to accept this gift. Even if it's a gift, I didn't want to just take it if I didn't need it. Now that I've justified what I need it for, my good friend got this from Portland and it'll be on its way back in the next two weeks - just in time before my next long trip. Took me awhile to find a casing for it. Guess which one I got? :)

Looking forward to getting Cate (my name for the iPad but it might change after I see her :P) and for those that have an iPad, do share what apps you love!

On a side note, it's scary how I'm now an Apple convert and looking at my gadgets around me - Nano, iPhone, G5 (Cami) and Macbook Pro (Julius) and now Cate is coming on board.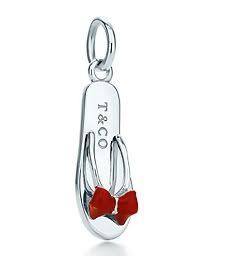 To add on to my Tiffany bracelet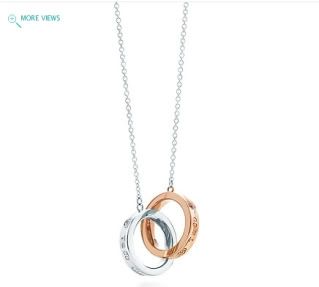 Double rings in silver and rose gold




Credit/Tiffany



One of my latest gifts to myself, it's floating somewhere now in the States and I won't see it till my next trip up. Many thanks to 'you know who you are' for taking the effort to sort this out for me :)