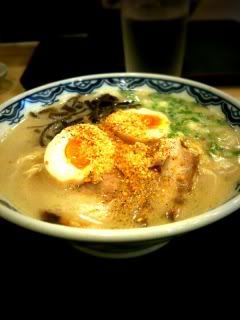 Traditional Hakata ramen



I have so many entries lined up for posting (mainly back-dated posts from my D.C and Hong Kong trip) that uh it can probably last for a month of daily posting. I seriously don't know why I have so much to talk about and trust me, this is probably at most half of what I am really doing!

Anyhoooow..

Ramen. Let's talk about ramen. We were just hanging around Holland Village, which I do have to admit, is a really lovely place to just lounge and hang out at on a lazy Sunday. There's a certain cozy vibe about it that is quite different from say Orchard or anyway else. Perhaps, Siglap in the East side would come close to it. Anyway, I digress. Back to to the ramen. We randomly chanced upon it and thought it looked nice, plus it was having a 20% off lunch time offer for Citibank card holders.

The restaurant set-up offers both indoors and outdoors seating. I would recommend indoors as the interior is quite nice. I love the decor and the 'I'm in Japan' feel. Most of the ramen on the menu has white pork bone soup base. There is a good selection of sides like gyoza, Japanese burgers and more. I love the additional section where it recommends the condiments to be used for gyoza and the ramen. I thought it was rather cool when we were each given a little mortar and pestle to grind the sesame seeds for the ramen. Neat!

Gyozas were good - just the right amount of meat and the skin was not too chewy and thick. The noodles are the thin and hard type and has a decent bite to it. The traditional Hakata ramen that I ordered came with two halves of the soft-boiled egg (yummy) and 3-4 pieces of fatty char siew. It did hit the sweet spot for me. Overall, I would say if you want to satisfy a ramen craving and around the area, this might be worth checking out.

I've heard about a new ramen place in Paragon. I do want to check that out sometime soon perhaps.

Yoshimaru Ramen Bar (by Jumbo Seafood)
31 Long Liput (Holland Village)
Singapore 277742
+65 6463 3132




Quite a tiny shop. I prefer ramen places to be SMALL.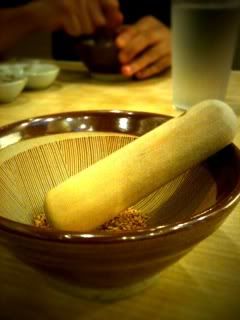 Grind up the sesame seeds by yourself and throw it into your bowl of ramen. Fun!
Thin, hard ramen. Quite similar to the ones from Ippudo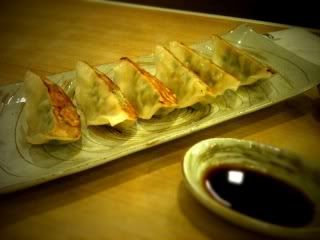 Chicken gyoza. This was good.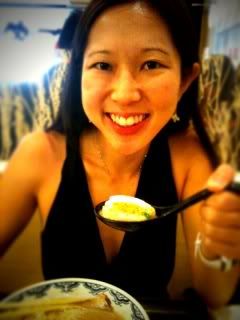 Soft-boiled orange yolk eggs are served here and it's decent! Tampopo still wins but this is quite good!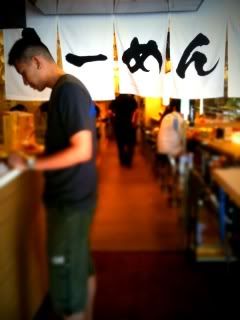 I do like the entrance