My beautiful sister



The photos are out and the family spent some time looking through them. I love the black and white shots that Dominic did and the many happy moments captured. I shan't say much, just enjoy the photos. These were just some of my favorites! I only wanted to post about 10 but it was hard to choose :P

I might sound biased saying this because Dom's a friend of mine, but he is really professional and my family was very impressed with him. In fact my Dad was introducing him to our relatives and friends and saying that he's one of the best photographer that he has met. :) My sis and brother-in-law were very happy with the results.

All photos displayed here are photographed by Dominic Khoo www.dominickhoo.com

As photos were uploaded to Photobucket and reduced in size, resolution might be affected.

For all my readers, Dominic is kindly offering a special 10% discount off his usual rate! Just quote "ANDREA GOH". For this offer to be valid, booking needs to be made before 31 December 2010. Terms and conditions apply.

For more details, contact Dominic -
dominic[dot]khoo[dot]photography[at]gmail[dot]com

Self-taught, award winning photographer, Dominic Khoo, is touted as a "creative genius on a roll" by Sony Style and named by Agency Asia as one of the very best in the world. He achieved his Masters Photographer's Association (UK) accreditation under two categories of avant-garde portraits and journalism - becoming the first professional photographer to ever qualify for two categories simultaneously. He has won multiple awards including both the 1st and 2nd prize in the MPA Press/PR Photographer of the Year competition.

Dominic has been engaged to shoot for international brands including Hermes, Mont Blanc, Hewelett Packard, SKII, just to name a few, and has taken pictures of celebrities including the wedding of local actress Michelle Chia and May Wan and has worked with actors including Kevin Spacey, Cate Blanchett, The Black Eyed Peas, Rain and more. (In fact whenever we attempt to meet up and he has to cancel, I'll tease him and say, "Well, you have an appointment with The Black Eyed Peas and I can't rival that? :P"

He is fully sponsored by Nikon, has launched multiple exhibitions, one that was recently held in Singapore and the rest around the world, has been featured in numerous media publications and is also involved in charity. If you recalled, I posted about the PURE exhibition that he did a few years back. He is also personally appointed to H.R.H Prince Hakeem Jefri of Brunei Darussalam.



~information extracted from Dominic's website.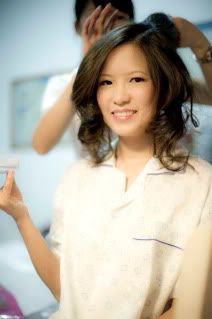 Seriously, I don't know how she can look so good even in pajamas!!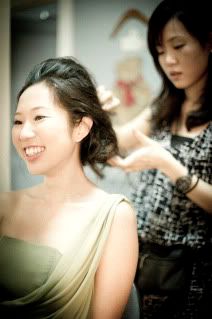 Getting my hair done for the first time in my life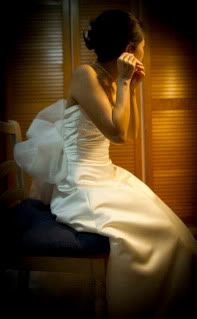 I love love love her gown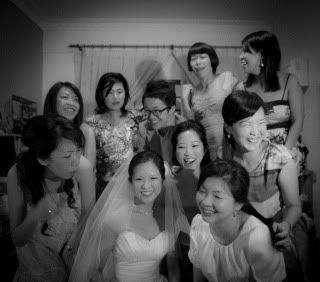 The girlies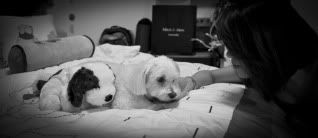 Fur Rug feels unimportant :P
The biggest day of her life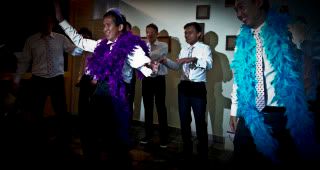 Dancing to the world cup theme song :P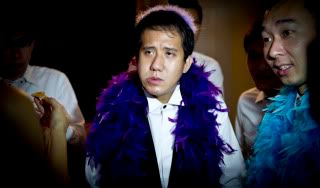 What the hell was that in the bread??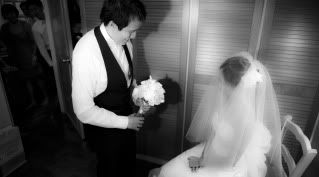 He was quite speechless at this point in time and stuttering :P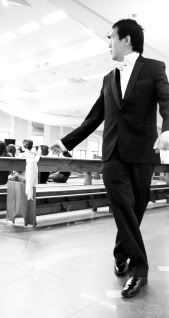 And the dance begins..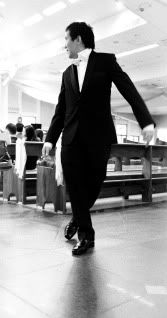 Step left, step right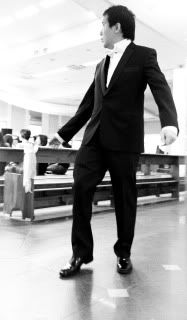 What is my BIL doing I have no idea!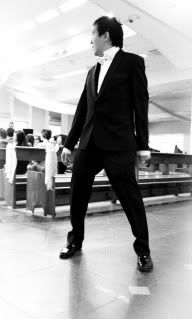 I think he was just really happy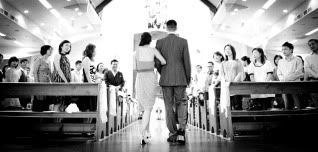 B.T and I - the two bridesmaids each walked in with a guy :)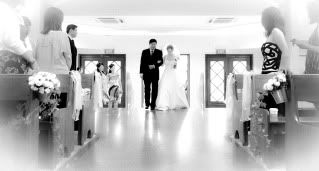 The entrance with a very proud Dad

My family. Happy faces all around for the whole day!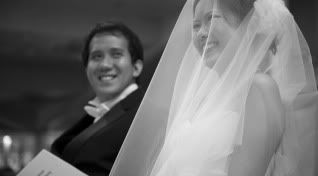 She laughed a lot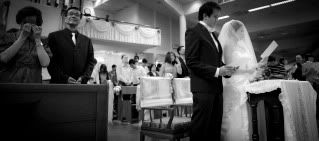 Arww. Was her MIL crying?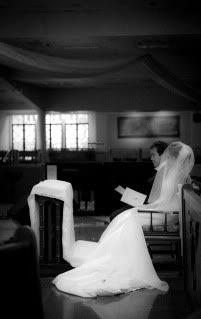 To you thee I wed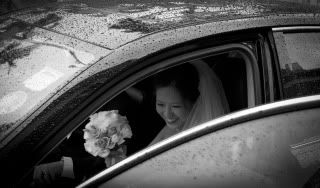 En route to the luncheon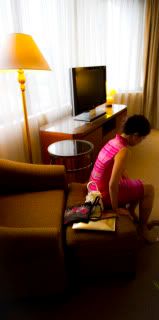 Her cheongsam was gorgeous too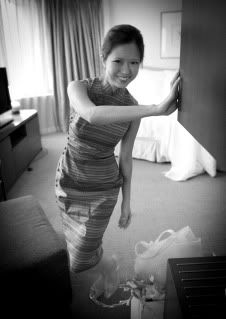 She's so petite!
China doll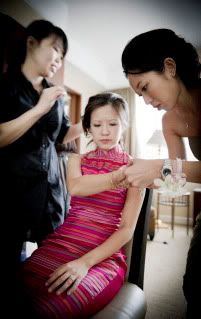 Her helper for the day
Goofing around
The tea ceremony. Giggling as my BIL had to put on the huge gold pendant :P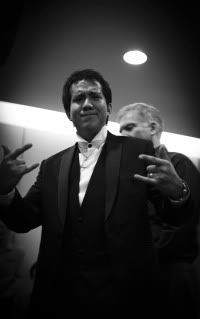 Wassup dude?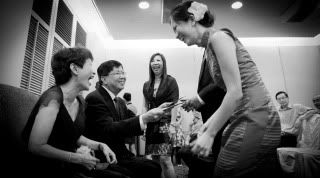 Dunno what's wrong with my family but the tea ceremony was a hilarious affair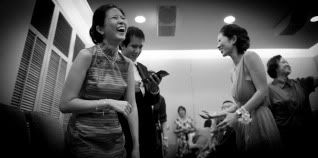 My turn to serve them tea and we were still laughing away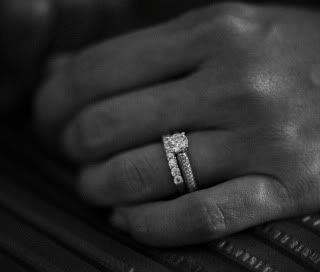 Bling bling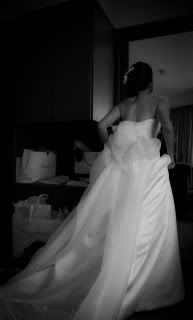 Quick let's go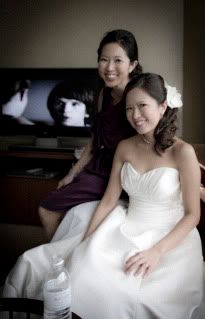 I love this picture! I love how alike we look :)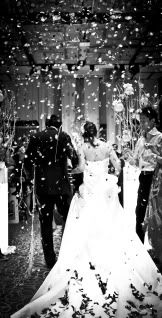 Ballroom entrance with a lot of confetti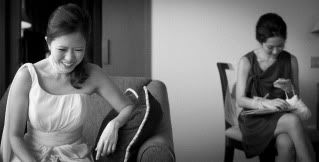 Sisters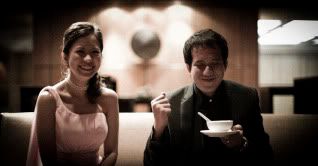 Happily laughing away again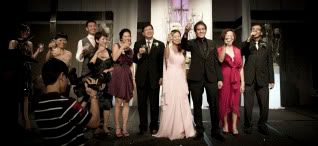 A toast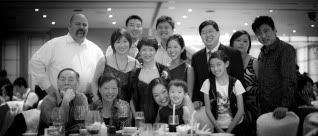 My family