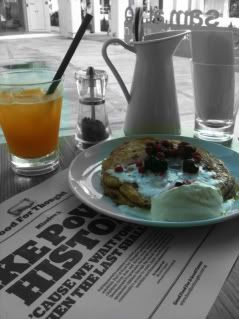 Fluffy fluffy mixed berries pancakes



Starting the weekend with a morning run can be refreshing especially when it ends with a good brunch :)

The 10km trail run at McRitchie was nice. It wasn't too humid and I love the random breezes. Ever since I got proper trail shoes and wear compression capris when I hit the trails, it is a lot easier on my ITBs and knees. I am still not fast as I would like to be but I am definitely getting the hang of it.

The funny thing about our trail runs is that the main thing that we will talk about is - where to go for brunch thereafter? It's definitely the highlight :P This time around, C suggested Food for Thought and I said why not since the reviews sounded good and I love the cafe's interesting concept on eating for a cause. Some of the profits are channeled to some of the causes that they support. What a noble and excellent idea!

This cafe is situated near the Bras Basah MRT station (5 minutes walk away) and is along a quiet stretch of road. I like the relaxed cozy environment and the very decent prices. Our scrambled eggs, brioche, mixed berries pancakes, flat latte and fresh juice came up to S$27. There are no service charges - only GST and service itself is actually friendly and prompt. If you request for warm or iced water, there are no charges only a suggestion to donate for the Water cause.

As for the food itself?

You can customized your breakfast set - choose from eggs, bacon, brioche, chicken sausage, garlic mushroom, roasted tomato salad and hash brown. The scrambled eggs in cream came out great and the way it should be - slightly runny and not dry. Our gripe was that they didn't serve Eggs Benny or poached eggs.

The pancakes are good. Large sized and fluffy. It kinda reminds me of the pancakes that B.T cooks - crispy and browned around the edges, fluffy on the inside. There are 6 different choices of pancakes - chocolate chunks, granola (sounded strange!), mixed berries, bananas and walnut, dark chocolate and stewed cherries or plain. All pancakes come served with jam, fresh cream (too much!) and gula melaka syrup. It was filling and good value for money.

The prices for the drinks here are really decent. A selection of coffees, teas, soft drinks and juices. The orange juice was indeed freshly squeezed as stated - a lot of pulp and uh a few seeds :P

I'll check it out again for the lunch/dinner menu and I think it should be good. I have read that the Red Velvet dessert is excellent. Red velvet screams CUPCAKE in my head and I think it's the same just in a different shape so I have to try it!


P.S All photos were taken using my iPhone with the following apps - TiltShiftGen, Polarize, ColorSplash, BlendCam, G700. I didn't bring my digicam this time around but with these awesome apps, sometimes, you don't really need one anymore :P

Food for Thought
8 Queen Street
Singapore
+65 6338 9887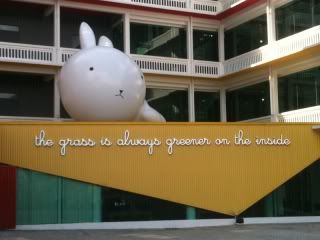 Not part of the cafe but heh, Miffy?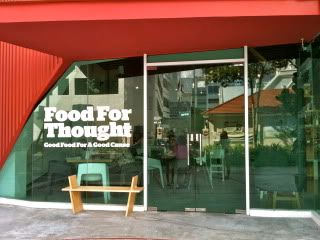 Along a quiet street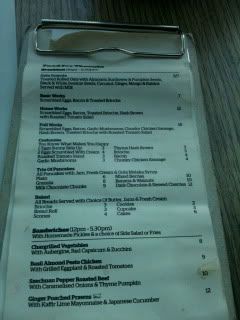 Breakfast menu - there's one for lunch too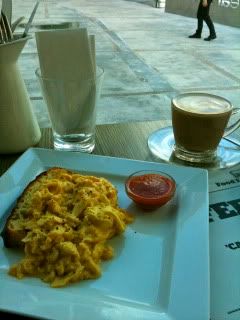 Scrambled eggs with brioche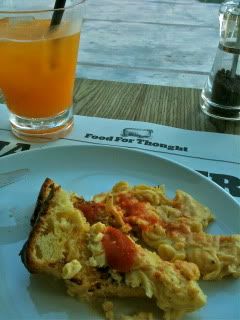 With ketchup and freshly squeezed orange juice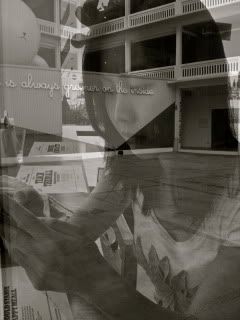 I still haven't quite mastered this effect yet :P Maybe I should have tried to place C on the bunny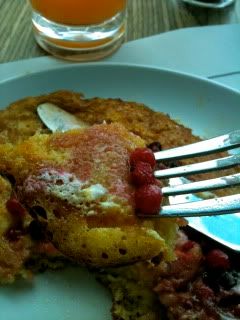 The pancakes were good. Nom nom nom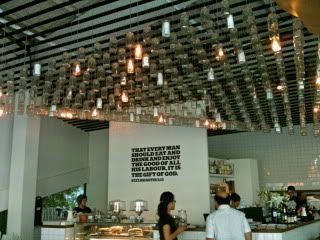 Interesting lights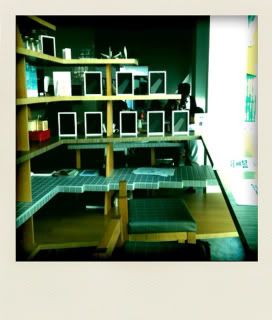 Items to buy.. I love this cosy counter corner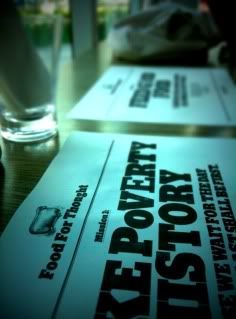 Food for a cause.. a pretty cool concept





P.S Have you participated in the iTunes card giveaway :)