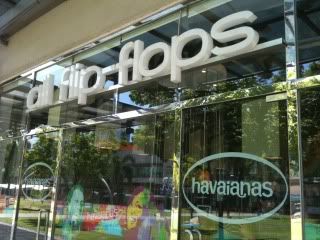 Havaianas @ The Fort



Do you know where you can buy Havaianas cheaply?

It's not Singapore for sure, nor online or The U.S (except if you find some cheap deals at Nordstram Rack where I bought a printed skinnys for USD$13!) but, it's actually in Manila!

Genuine Havaianas shops can be found in most malls in Manila. The variety is great and prices are good. Take for example, the new glow-in-the-dark flip flops for guys costs about SGD$33 after conversion. I heard it's about S$59 thereabouts here? I got a pair of High Light Spring (printed skinny wedge) for S$39.

That is the reason why whenever we make a trip to Manila for work, we return with a couple of Havaianas :P So the next time you are in Manila, don't forget to check out one of the stores - which are easily found and usually very crowded!