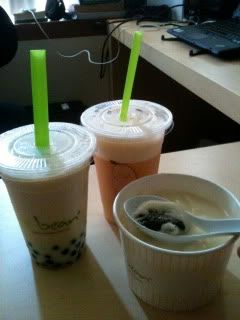 Meet my good pals - Almond soya with pearl, carrot soya and black sesame glutinous dumplings in beancurd and soya milk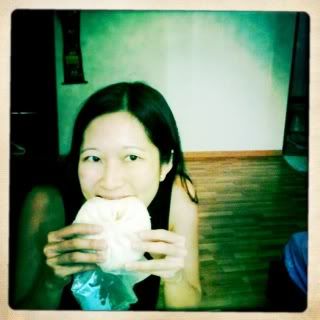 Eating a big pau..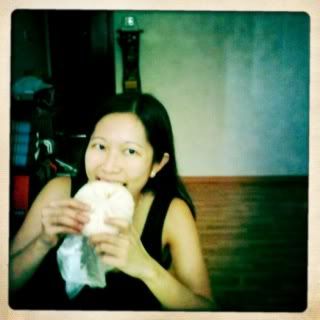 That is almost as big as my face! It costs just S$1.50 by the way :P



Okay. I am sorry. That I have been posting about food non-stop. :P But, well, I was having a sneezing fit yesterday from the dust - job hazard of unpacking hundreds of samples. And so I need something to distract myself from my rather red and sore nose!

Anyway, I might not be the biggest fan of milk (except milk chocolates) since I'm slightly lactose intolerant, but i love love love love love soya. Thank goodness it is a good substitute for milk and is high in calcium and protein. I probably have mentioned this gadzillion times, but I LOVE Mr Bean!

Carrot soya sounds gross but I've recommended it to my colleagues and they love it now :) I draw the line at celery soya though.. This time around, I reluctantly gave the ice cream a skip because I really wanted to try out the new black sesame balls which are yummy! They typically sell the peanut filled ones which I'm just alright about but black sesame is yummylicious.

Oh. And there is this huge pau that B.T and I are currently crazy about. It is stuffed with minced pork and onions and it's juicy and filling!

P.S I promise that the next post won't be about food. *burp.