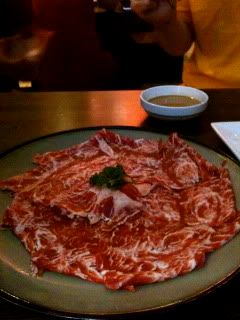 All you can eat :)



This week, I visited the same restaurant (different outlet) twice! I had no complaints though because each was a different experience!

E and I had a dinner catch-up and she took me to a lovely place called En. There was a great 50% off sashimi and sushi happy hours promotion (before 8pm) and we ordered a platter of sashimi, wafu beef, standard salad in Imaiyu dressing and wafu spaghetti. The food is great and I love the ambience of the place.

My second trip back to En was unexpected and unplanned. You see, B.T is quite the foodie just like me and in all honesty, he does know places in Singapore that I have yet to visit.

Once, when I was in Hong Kong for work, he gave me a list of places to go to since he used to live in Hong Kong and knew quite a bit of good eateries. He kept recommending a all-you-can-eat shabu shabu place but the Nike peeps and I couldn't find it. Last night when a friend popped by, B.T said let's head out for shabu shabu and I just tagged along. Whilst in the car, he mentioned 'En' and I piped up and said, Oh I went there this week. It turned out to be the exact same restaurant but in a different location! How funny! And the best part is that hehe, this was the restaurant in Hong Kong that he loved.

The all-you-can-eat Shabu Shabu and a la carte is GREAT value. For S$48++ (averages S$60 per person after taxes), you get an unlimited supply of beef, vegetables AND a la carte food. Check out the menu options in the pictures below. But OMG, I literally ordered whatever E and I had earlier on the week because it was so good :P

If you are feeling famished and want a nice variety of sushi, sashimi and shabu shabu, check out En. However, service at the Bukit Timah branch isn't the best especially if you are sitting outside. Just an example, you would typically need to ask thrice for your green tea to be refilled and food is served slowly. Nonetheless, for the price value, heck!


En Japanese Dining Bar
557 Bukit Timah Road
Crown Centre
#01-14/16
Singapore 269294
+65 6468 5710
Mon-Thurs: 1800-2300
Fri-Sun and PH 1200-15--, 1800-2230

En Grill & Bar
207 River Valley Road
#01-60
UE Square
Singapore 238275
+65 6732 6863
Mon-Thurs 1800-0200
Fri, Sat & Eve of PH - 1800-0300
Sun closed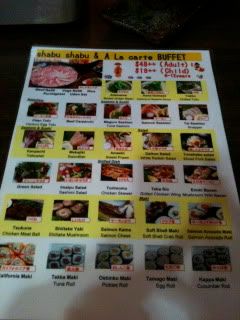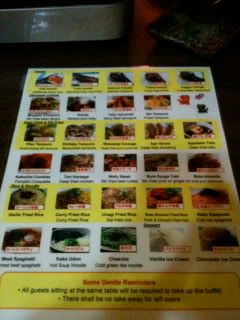 The menu - all you can order!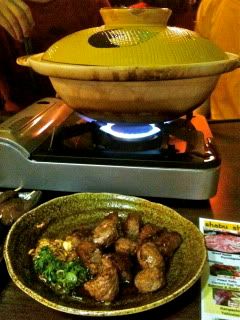 The big pot and the wafu beef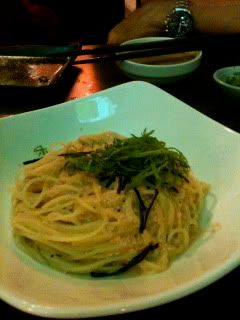 Wafu spaghetti - didn't taste as good as when we ordered ala carte. Sauce tastes slightly different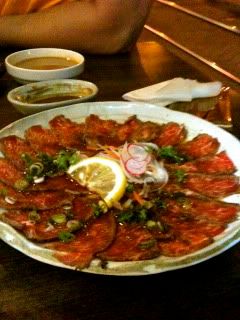 Beef carpaccio - highly recommended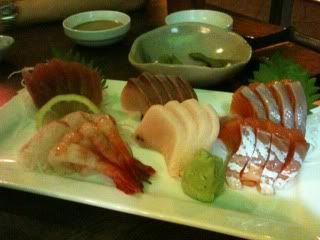 Imagine this? All you can eat sashimi! We only had stomach for one platter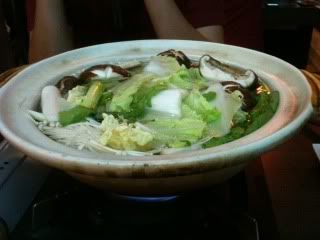 We had x2 servings of the veggies



Below are the pictures of the ala carte menu that E and I ordered :)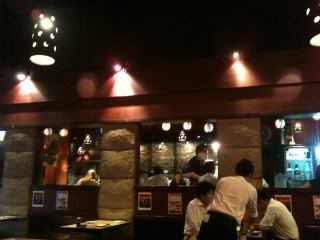 En @ UE square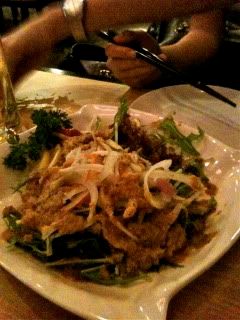 Standard salad but with Imaiyu dressing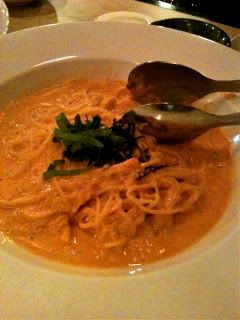 Wayu sphagetti is better ordered as an ala carte instead of part of the buffet
50% of sashimi - all the more yummy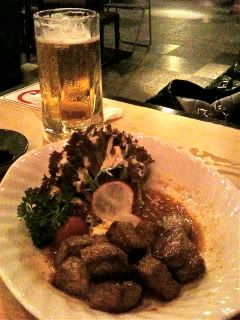 Mmmmm wayu beef! Totally succculent and tender



E - our photo came out too dark! Need yours :P