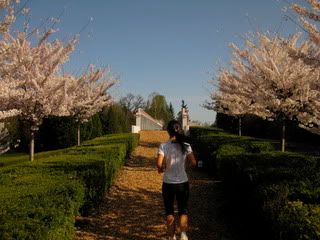 There were cherry blossom trees lining the woodchip trail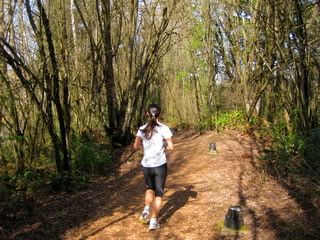 A short run through a shady trail



Sometimes I wished that I had a variety of accessible places to run at. It does get boring running at the same place all or most of the time. A routine needs to be mixed-up every now and then. The Nike Campus is one of my favorites places to do a short run or track work in. There is a beautiful track to do speedwork on and a rolling woodchip trail (approximately 2.2miles for one loop).

P.S I found a great set of Nike Campus photos on Flickr here. I would say this is pretty much most of Nike World Campus :) Minus off the running track, woodchip trail, Lancearmstrong gym and another other gym, some basketball courts and football fields - it is pretty much like a University campus.