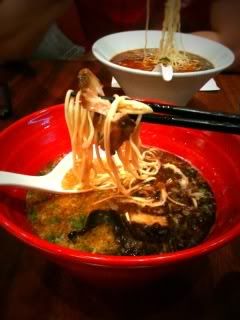 Akamaru ramen



When I first tasted Ippudo ramen in NYC, I literally went OMG. To taste ramen similar to that in Japan outside of Japan, is quite a big deal. It was so good that I wanted to re-visit the place again. So when I found out that Ippudo was hitting Singapore, I was completely excited.

We made 4 disappointing trips to the store. It was supposed to be opened but it was still closed. The second time, it was still closed. The third time, it was closed for lunch because it was a soft launch for dinner that day. Then on the fourth trip (after I had recommended it to people and my two friends had already tried it out!), the queue was insanely long. So again, we walked away disappointed.

Today, we decided to give it another shot. There were only 5 people in the queue so we decided to hop in. It wasn't too bad. Just a 10 minutes wait. The menu is slightly different or rather, lesser items offered. I remembered the pork buns being absolutely yummy so we ordered a plate or one. And it didn't disappoint. Service is pretty quick similar to the one in NYC and the decor looks the same as well.

The verdict on the ramen?

It is good ramen. Good bite and texture - the ramen thickness varies for example the Akamaru has thicker strands of ramen. However, we found the soup too salty. Overall, we both agreed that the one in NYC was better but it doesn't mean that it was bad here. I guess our initial expectations were way too high since we were totally raving about the one back in NYC.

We would go back again, I am not sure if this is my current favorite or the one at Gallery hotel. Meanwhile, I am still game to trying out good ramen places. Briiing it on!!




I noticed that some of the staff are Japanese which is great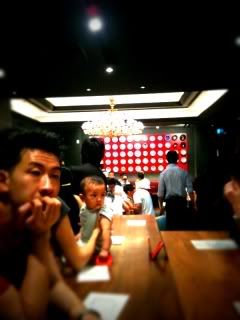 As you reach the front of the queue, you move to the counter where you view the menu whilst waiting for the seats to be ready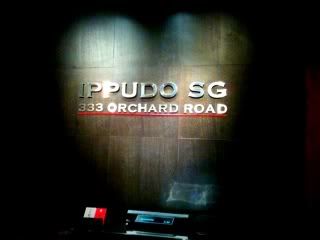 The 2nd outlet out of Japan - first is in NYC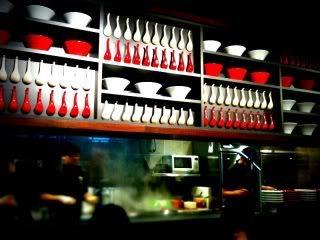 I like the display at the bar counter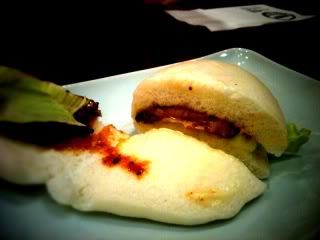 At must-try! Pork buns at S$3