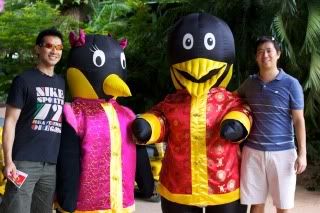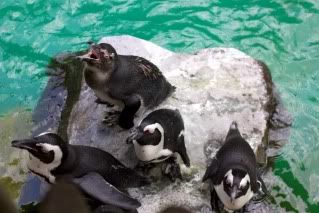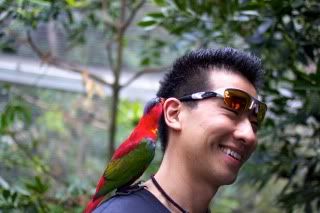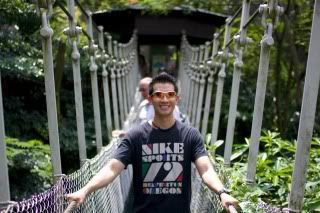 All photos courtesy of W
Last weekend, the boys decided to head over either to the Botanical Gardens or The Bird Park. They chose the latter after I decided to stay home instead to lounge around and bake. A few minutes ago, I found out that there were penguins at The Bird Park and I was wailing away that I had missed out.
You see, penguins (and dolphins) are my absolute favorite animals. I adore penguins. If I had known that there were going to be penguins, I would have gone in a heart beat.
A:
You mean there
were
penguins at The Bird Park??!
B.T:
Uh yep. Penguins are birds too.
A:
You didn't tell me that there were penguins!! I would have gone *wails
B.T:
*grins I didn't know either. There's always the next time *grins
A:
Penguins!!!! I missed out on penguins!!!?!!!
B.T:
YUP. There were fake penguins too.
On a separate side note, a short trip to NYC fell completely through the cracks when I had a last minute work trip or rather, trips, and my leave AND entire NYC trip had to be cancelled. So I'm looking forward (most definitely) to our upcoming trip to Tokyo and as W is a big foodie, he checked out a couple good Jap restaurants which we are making a point to do so! It's not going to be cheap though!!! But these two really know their food so we will put them onto our list.