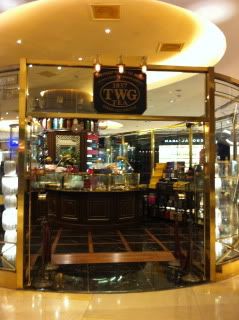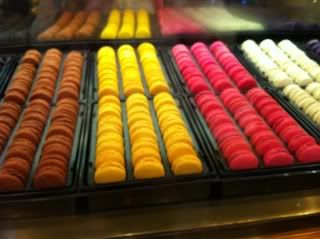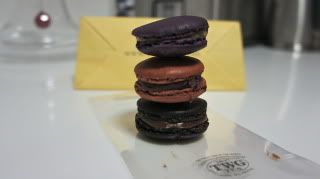 I am not an avid or expert tea drinker but I do enjoy a good tea every now and then. My favorites are the loose tea versions and it's usually green tea or white tea that I prefer. I've sipped the tea from
TWG
before and love it, even the ones in the tea bags! I recalled the time when I flew to Melbourne on the luxurious Singapore Airlines A380 on business class, I was extremely delighted to learn that they served TWG on board.
According to a dessert loving colleague of mine, the macarons from TWG are scrumptious. However, I'd heard otherwise from a few others. Since I was around the area, I decided to sample a few and here's my verdict -
Great concept of incorporating the tea flavor into the macarons however it doesn't quite work for all. I wouldn't say it's totally bad but it's definitely not the best that I have tasted. It was slightly too sweet and the filling too moist and much. The only one that I ended up enjoying was the blackish looking one. You see, I couldn't even distinguish the flavors which isn't a good thing!
I'm considering attempting to bake macarons but will see if that eventually manages to materialize :P