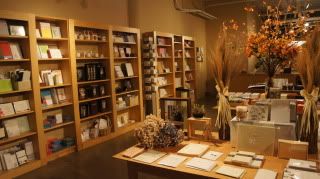 Pulp & Ink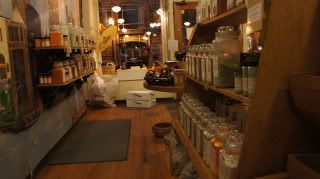 The Spice House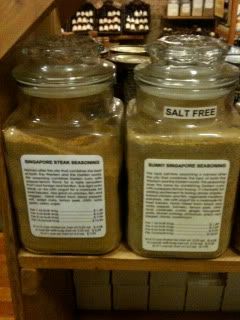 There's a Singapore spice available here!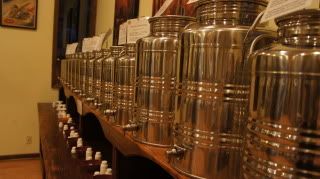 Old Town Oils
Funny sign in the shop
A favorite place in Chicago (besides the shopping belt :P) is Old Town. It reminds me a lot of Chapel Street in Melbourne, or Georgetown in Washington D.C. There are many shops that are fun to browse around and if I had more time, I would have crated back bottles of flavored olive oil, those spices and paper products! In fact, I regreted not doing so! I would actually put aside a day to slowly browse around Old Town and you will be able to pick up a lot of special treasures.
My favorite was the Old Town Oil shop. I still remember the lovely aroma and flavor of some of the oils that I sampled like mandarin olive oil and more. You can request for personalized oils and I wished there was something like this here and not at the exorbitant prices. It's quite a pity that most of the imported products here get insanely hiked up in terms of pricing when you get it at a fraction of the price elsewhere. Which is why, as long as my travels continue for both work and personal, I will be buying more from abroad and less from here.
Pulp & Ink
1344 North Wells Street
Chicago
IL 60610
+1 (312) 475 1344

Old Town Oil
1520 North Wells Street
Chicago
IL 60610
+1 (312) 787 9595

The Spice House
1512 North Wells Street
Chicago
IL 60610
+1 (312) 274 0378