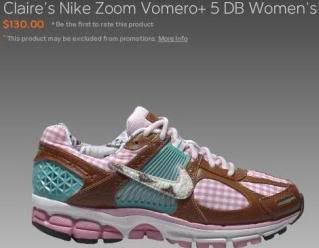 The Vomero+ 5 - jazzed up
I chanced this upon the employee store on my last trip and it was way too cute. I would have bought it if not for the fact that I need to run in stability shoes and this is a neutral running shoe. But, isn't it cute?? Check out the animal hair swoosh and that checkered print! Dawng I wished I was able to run in it!
It's currently available on the Nike online store.