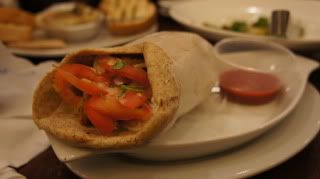 Chicken gyro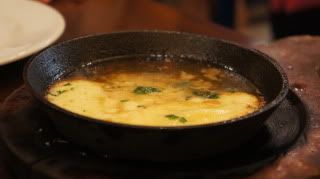 Melted cheese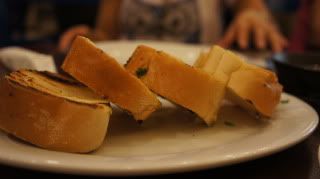 Fresh toasted bread
I do admit that whenever I visit Manila, I would land up eating all other kinds of cuisine instead of the local food. The local food has too much pork and most of the stuff are deep fried and oily. It's a pity that I don't enjoy the local food as much as I should but my tastes buds just don't agree with it.
Cyma (pronounced as See-ma) is a Greek/Mediterranean that serves a good gyro. The first time I tasted gyro was by the road side stall somewhere in Europe or the States. I love the juicy chunks of meat that is mostly stuffed inside a soft pita-like bread. The ones that I had came in a smaller size but the one at Cyma was large enough for a meal.
I'm now wondering if there is any place in Singapore that serves a good gyro?
Cyma
6th Floor, The Ledge, Shangri-la Plaza Mall
Manila