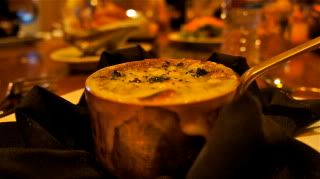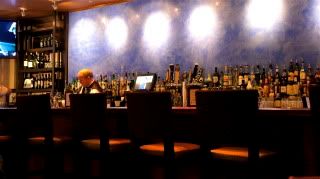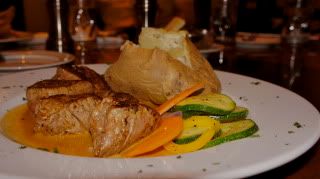 Beef medallions which were so-so
I noticed a trend in restaurants. It starts off good, the quality of the food and service is top notched, word gets around and before you know it, everyone is checking it out. However, sad to note that along the way or after its popularity peaks, the standards start to slide downwards. It's a real pity. Of course, some are still able to sustain what they were popular for but most of the case, you will land up saying,
"It isn't as good as it used to be."
As a result of some miscommunication within the team, we landed up at Ringside - the steakhouse, which none of us really wanted to go. Like above, it started off good but then it is now isn't as good as it used to be. Ringside shifted to a new location and sad to say, the standards have dropped. Service isn't stellar and I think there are many other places with better steak options.
What remains good though is the large onion rings and the French onion soup though that was slightly on the salty side. I hope this will be my last visit to Ringside because I'm truly, quite sick of it.