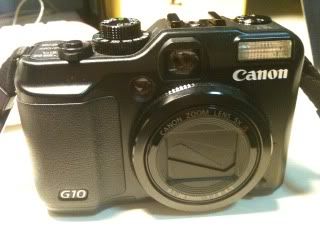 Canon PowerShot G10
I am about to sell of my beloved Canon G10 and kinda reluctant to do so but it makes no sense to have 3 cameras with me and one will definitely land up as a white elephant.
I currently have an IXUS which I use for rough usage like snowboarding, partying or when I just need to tiny camera. For all my travels, I use my G10 but it does get a little too heavy for tiny me. Which is also the reason why I have been putting off buying an SLR although my Dad has been trying to persuade me to do so -_-
If anyone is keen, do drop me an email - andrea_goh77[at]yahoo[dot]com
UPDATE - SOLD!
(
Collapse
)