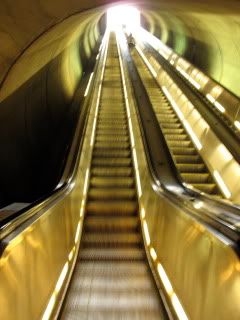 I think there were about 109 steps
The day I took the Metro, the escalator broke down. I did hear that it is a regular occurrence in D.C -_- Anyway, after climbing up
that
loooong escalator, I was rather shocked to see a whole lot of firemen and police and crowds of people waiting. Apparently, the escalator caught fire earlier on. I don't think anyone was hurt. I did pity the poor elderly people that were slowly hobbling up
that
insane flight of high steps. And those with strollers and babies too.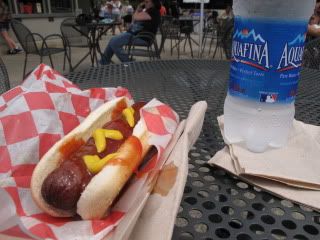 Beef hotdog - I prefer pork thank you very much
My hurried meal of lunch for one of the days. I forgot to eat lunch. Yes, it happens when I am traveling alone and too caught up in my sightseeing. This was the only thing available at the Lincoln Memorial and I had to rush because the bus was arriving in a couple of minutes.
My trusty companion
I depended so much on this map to get around. After 4 days of heavy usage, it started to tear along the folds. It served me well.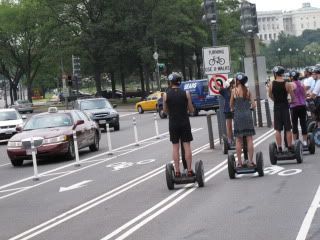 Segway tours
I really wanted to try this out because it's fun touring the city in this way. But like I mentioned earlier, the USD70 price tag for a mere 3 hours held me back. Also, the tour was limited to certain areas so it wasn't able to get me to most of the places that I wanted. I chose practicality over fun. Sometimes, you just need to choose what makes most sense. I figured I could get my fun in other ways on other trips or so :)