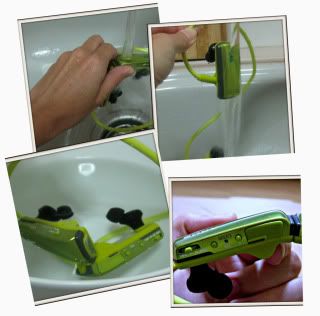 Putting my shiny green toy to the test!
I loaned it to B.T to do a first test out. He wore it to the gym and around and his verdict?
Good sound, stays on and it's really cool!
I decided to put it to the water-resistant test. Gave it a rinse under the running tap, dunk it into a bowl of water and shook the water off. It's still working!
Oh! I love the easy-to-use controls. Toggle on the right, shuffle on the left!
I'll be wearing it for tomorrow's 10K race and will share the experience :)