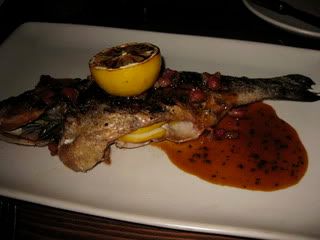 I think this was the Whole striped bass with lemon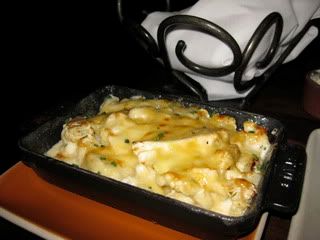 Heirloom cauliflower gratin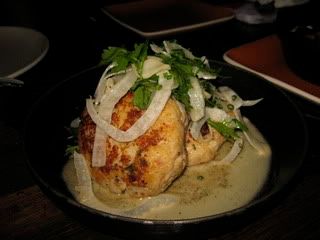 Dungeness crab cake with fennel and black pepper butter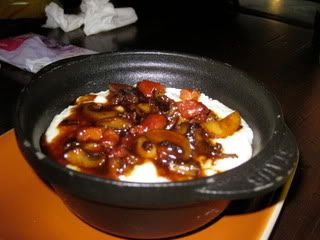 Bob's red mill stone ground grits (ham hock, wild mushroom, red eye gravy)
It's quite rare to find a restaurant in a hotel that is good. Typically, it is either overpriced or just okay.
This restaurant at the Hotel Monaco is quite popular as it is usually crowded when we are there. I love love love the breakfast where there are healthy options like oats with fresh berries and brown sugar and it is so hearty and tasty that I do crave for it! The dinner menu is good so G and I find ourselves wanting to make a trip back there for at least a meal each time.
The service is good and the staff are attentive. Our food wasn't quite warm and they gladly re-heated it. As the items that we ordered were either baked or grilled, the plates were quite hot when served and the waiter was really thoughtful and kept reminding us about it. When we mentioned that we were sharing the mains, they split the food for us and it was so well-presented, it looked as though we each ordered our own set meals.
Aside from the service, I really do enjoy the food. It is flavorful and delish (not necessary the healthiest :P) and we usually clean out our plates.
I still remember the wonderful taste of that cauliflower gratin! Note - I'm not a usual fan of cauliflower but I actually loved this dish!
Red Star Tarven
503 S.W Alder Street
Portland
OR 97204
+1 (503) 222 0005