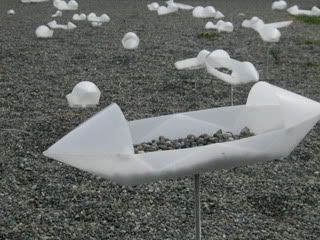 Paper boats that decorated the ground outside of a museum.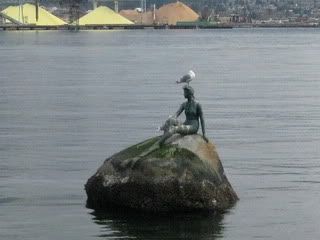 A mermaid statue. I love how the bird was happily perched on top of her head. It was a shame though,that she was covered in bird poop!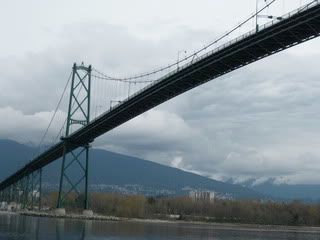 I think this was the Lion's Gate Bridge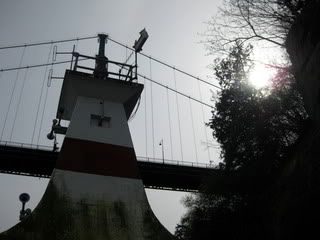 Lighthouse
Whenever I am in a foreign location, I tend to be more observant of the surroundings, see more and appreciate more. Everything seems new and interesting. Perhaps whenever I am back home, I take things for granted and the places that I go to, feel always familiar and quite much the same.
Yesterday, whilst out with a friend, we walked around his neighbourhood. The area was a place that was near my house and I was quite familiar with. I started to realize how beautiful the shophouses were, the varied restaurants, even the people looked interesting. I made a mental note to myself, to perhaps spend a day or so, just wandering around to the places that I usually frequent, but this time, with an open eye to appreciate and observe.