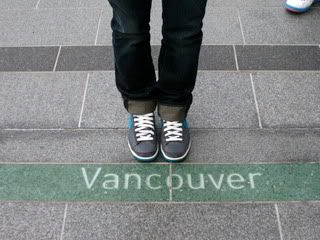 I hope to be back some day again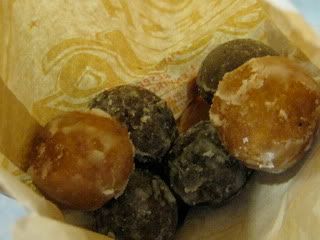 We were told to visit Tim Horton's for doughnuts
For those that know me well, I am quite a planner. In fact, I have excel spreadsheets of the trips that I have made - detailed agendas :P I get teased about it but friends have been asking me for it. Till date, I have travel itineraries for Japan, New York City, Vancouver and I was told that I should do one for Portland/Oregon!
Anyway, on my recent road trip up to Vancouver, an unfortunate incident happened that took away more than half a day of our schedule. We had to shuffle things around to sort stuff out and landed up not fulfilling half of the stuff that I wanted to do. Hence, I didn't manage to cover,
Grouse mountain
Capillano suspension bridge
Vancouver island
and the many food recommendations that my Canadian friend gave to me.
So I do hope that I will be able to return to Vancouver some day, and check out the rest of the stuff. Also, a day trip to Whistler will be nice.
Meanwhile, one of our Canadian co-workers told us that it was an absolutely must to have breakfast at Tim Horton's. As to why exactly, it was apparently for the coffee and mini doughnuts. My honest opinion? It wasn't fantastic or perhaps, I'm not a real doughnut fan. But at least we can say that we have checked it out.