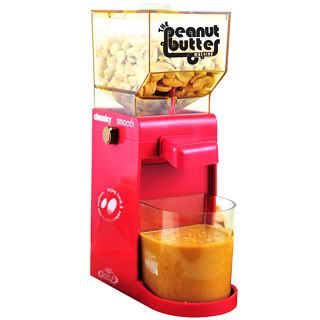 This will make a nifty kitchen gadget for peanut butter lovers!
Photo courtesy of Firebox
Whilst flipping through a fashion/lifestyle mag - one of my favorite parts of my job :P, I chanced upon this
peanut butter maker
which I thought was oh-so-cute. I love peanut butter, chunky or smooth and it is my favorite pre-run breakfast/snack.
Other cool stuff includes the
iPhone power pack
,
digital photo keychain
and
the instant photo printer
.