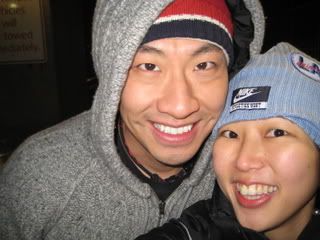 It was -12 degrees celcius. Brrrrr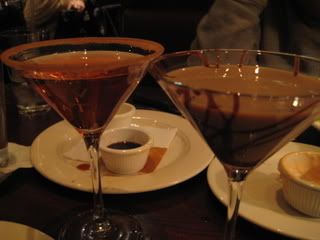 Martinis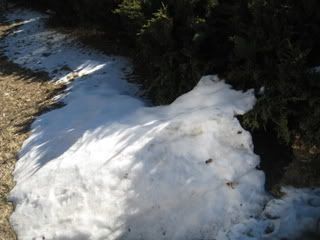 Didn't getta see falling snow. Only snow on the ground :(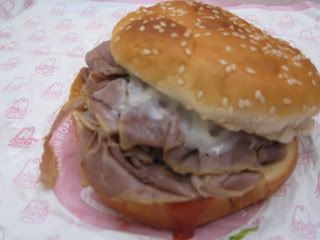 Arby's. Mmmmm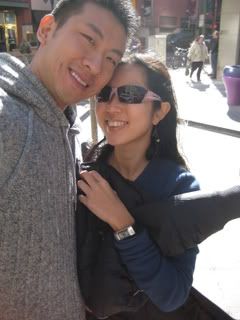 In Denver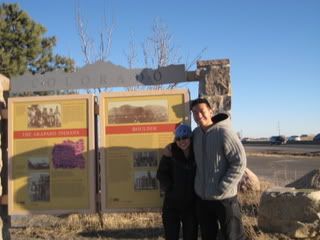 At Boulder. It was freezing cold and windy!
The two brothers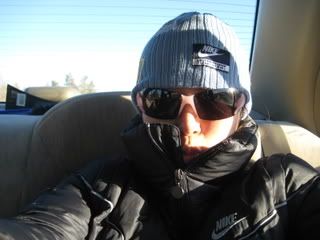 Brrrrr
With his folks
Rest of pics here
I wished we had more time in Colorado. Seriously.
Colorado is this nice quiet place, sunny almost all year around, but temperatures dip low. It varied between minus 12 and hoovered just above 1 to 2 degrees celcius during the day. The pace of life is pretty laid back. It's a place where everyone is into some sort of sports or so. It's a place where triathlons are popular, a place where I would love to ride a bike around. It has its charms in its own special way.
The first morning, we woke up so late, it was embarassing! Actually, I woke up early but decided to dive back under the covers since the rest of the house was still in siesta. Then the next thing I knew, it was close to noon. Urgh.
Andrea! Where the hell are your manners?
My poor frozen brain was shouting at me.
It was cold. We spent the first five to ten minutes shivering in the car waiting for the heater to start up. Then it was fine until we stepped out into the cold. I wore my gloves and beanie all the time. We drove to the recreation centre that I mentioned in my entries whilst in Colorado, and that was nice burst of excercise that I squeezed in.
Everywhere around is beautiful. From his house, I could see the faint outline of the mountains. Snow-capped. Lovely. The most beautiful sight to me in Europe was in Austria. Where we stayed at a quaint hotel. I woke up each morning, stood at the windows to face a breathtaking view. Snow capped mountains that seemed within reach. I could almost stretched out more arm to touch it. And that was beautiful. In all honesty, Colorado doesn't have that same beauty, the beauty is of a quieter sort. It doesn't pop out to make you go 'Wow' immediately. But it's a quiet sorta beauty that grows on you..
He went on his fast food binge. Arby's, Chipotle, etc etc. *rolls eyes. I indulged a little. I guess it does taste good :P I visited huge supermarkets. Too big, too mind boggling. Then I saw the rows of green bottles that made my knees go weak, oooh, I was like a child in a candy store. But then I had a problem. Luggage weight limit. So I couldn't buy most of it. What a pity.
It was a beautiful stay, with lovely people, a great experience. I wished we had time to ski. I really wished we had. Maybe the next time around. But for now, a lovely memory :)