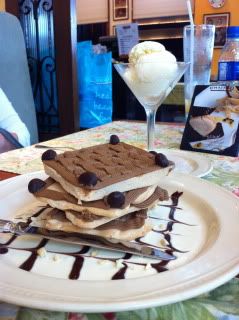 Interesting looking dessert



W commented that much as I don't call myself to be a 'food blogger', I do write a lot about food. Lol. True, indeed. The thing is, I always had a weird penchant of taking photos of food. It's so easy to do so. Food just sits on the table prettily waiting for you to take that perfect shot of it. The only pressurizing factor is the hungry people sitting at the table waiting to eat the food. :P

I started taking photos of food, then posting it and I thought, why not share the details of the wonderful that I get to taste so I now share more about the places that I eat at, discover and what I like or dislike about it and wherever possible, the contact details. Yet, I prefer not to call myself a 'food blogger'. I don't write professionally about food (I think W does it really well actually) and as mentioned before, my blog is merely a perspective of life through my eyes and yes, it includes food :P

Work travels are usually hectic. I can't share about what I actually do on work travels so I just write about the fun bits. Eating, some shopping or sight seeing and the rest is all the hard work stuff that people can't see! The last consecutive trips were insane. I took a day off today just to recover from it all. Thank goodness I didn't fall sick though my stomach acted up real bad. It's been acting weird since I ate the coconut ice cream -_- As usual, I have some food travel pictures to share.

First up, Chateau 1771. I mentioned about this place before but didn't have the details. Food here is not bad but service is slow so if you intend to dine here, it should preferably be on a day where you aren't in a rush! It's my second visit here and the service hasn't changed.

The starter - scallops with some breaded butter coating was really tasty and good, tiny but succulent pieces. Though I had 3 consecutive days of home-cooked French onion soup, that didn't stop me from ordering it again here! Perhaps I'm biased, but I thought the one I cooked was better. This one was on the salty side, good but it was slightly overwhelming in taste if that makes any sense?

The Caesar salad (not pictured) was good. It's an easy salad to prepare but too much dressing can ruin it so this one came with just the right amount with pieces of salty cheese and actually, I'm not sure if you can call it a Caesar salad because that was all it had - leaves and cheese but the dressing was definitely a Caesar.

My mains looked really gross being all Emerald looking but it was actually delectable. If you aren't a veggie fan, this might not sit well. It was made with asparagus and broccoli but it wasn't too raw tasting and with the cream and cheese, it was a rather light pasta dish. The cream did cause a bit of a ruckus in my tummy thereafter and I landed up in the hotel room earlier than expected -_-

I didn't order any dessert because I wasn't feeling too good. However, my colleagues did so I stole a mouthful of the interesting looking stacked dessert. I felt it looked better than it tasted. It was a coffee based chocolate dessert. The wafer was crispy and slightly sticky but somehow, the overall tastes didn't compliment each other and I thought it was slightly bland and a mismatch of flavors.

♥ Help Japan recover

Chateau 1771
G/F Greenbelt 5
Ayala Center
Makati City
+ (63) 729 9760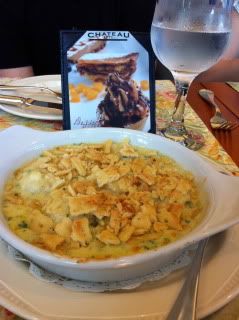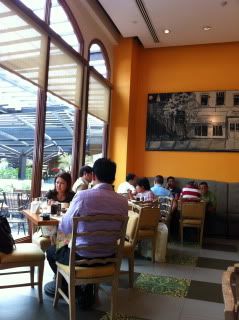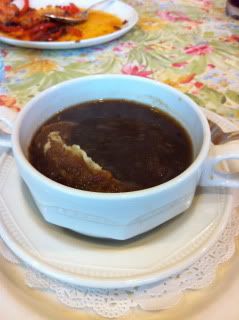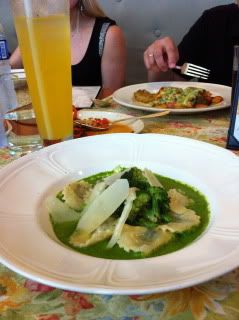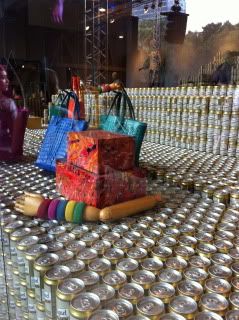 Random photo of a shop two doors away from the restaurant. It had a showcase of beer cans with some merchandize displayed on it. Interesting!