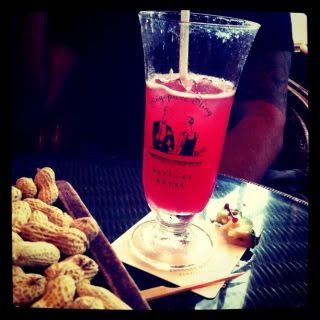 Singapore Sling at Long Bar @ Raffles Hotel



Over the weekend, we had a friend's friend who was visiting Singapore for the first time as part of his backpacking expedition. We decided to introduce him to a few local dishes and take him around a bit.

Asides from the typical local recommendations of chicken rice (which he already tried), hokkien mee, char kway teow and fried carrot cake, we decided to go slightly off tangent and let him sample some food which he wouldn't be able to sample over the rest of his backpacking trip around various parts of Asia. It included laksa, rojak, satay, popiah, BBQ chicken wings (in the States, it's usually deep fried), chee cheong fun and dessert which he loved all of it!

It was quite fun doing a bit of a touristy thing, we covered more food than anything else and gave him suggestions on where to hit up on his own. It can be nice meeting new people and we now have a personal invite to visit him in Miami :)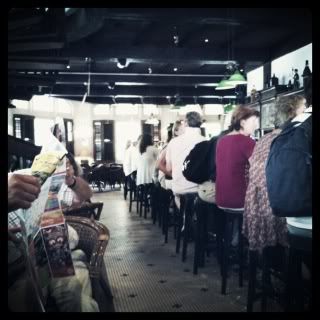 Long Bar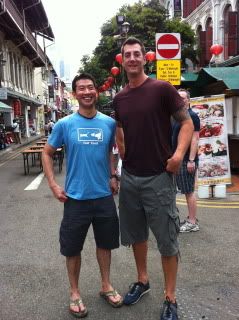 B.T is rather tall at 6ft but E towers over him at 6'9 or 2.05m!?!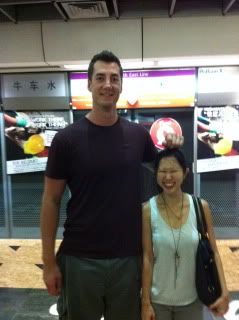 I felt like Thumberlina next to him -_-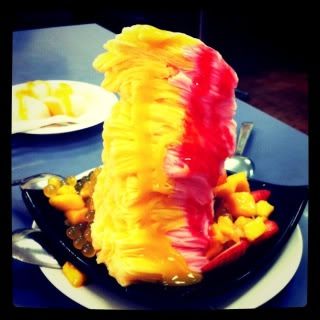 From Mei Yuen Dessert at Temple Street - strawberry and mango shaved snow ice. My favorite dessert shop for icy desserts.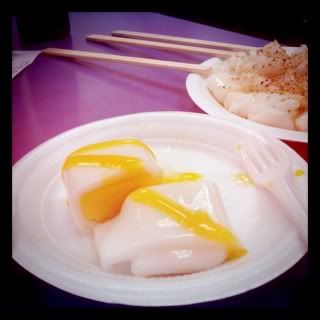 New addition to the menu- fresh mango wrapped in fresh coconut! Was good!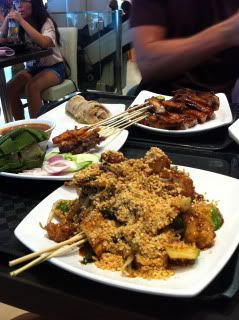 Rojak, popiah, satay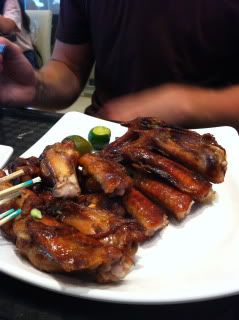 BBQ chicken wings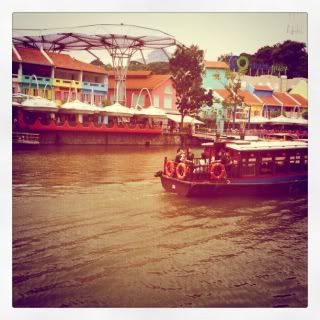 Sitting by Clarke Quay