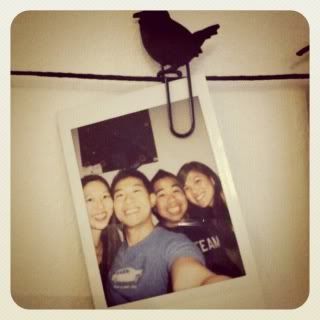 One of my buddies and his fiancee came over the weekend for a really casual dinner. It was a bit of an impromptu affair so we didn't go all elaborate. B.T made the pasta while I tried out a new mushroom soup recipe! At first I almost freaked out when the soup turned out all watery and decided to thicken it with flour. I forgot that if you leave it aside for awhile, it will actually thicken on its own. Anyway, it turned out great though I think the butternut squash soup was better! At least, we have an alternative.

I've written down the recipe for the mushroom soup below the cut :)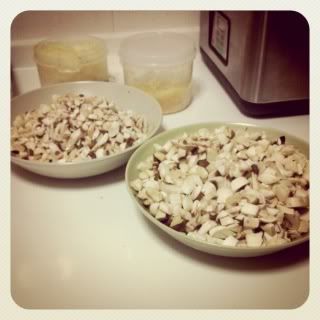 Spent 40minutes dicing it and then remembered that I had a food processor. DOH!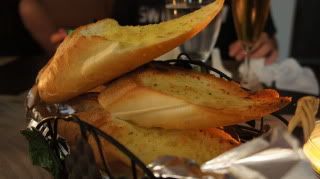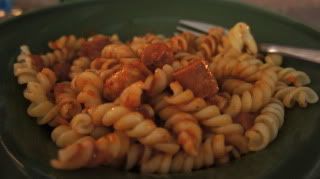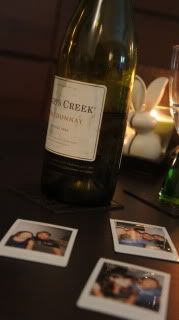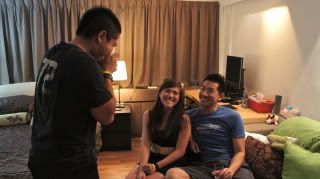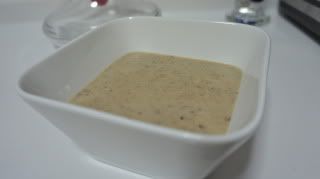 INGREDIENTS
800g mixed fresh mushrooms
1 medium onion
120g salted butter (divided into 70g and 50g portions)
50g flour
750ml HL low fat milk (recipe called for full fat milk but I decided to replace it) (divided into 250ml and 500ml portions)
500ml chicken stock
salt and pepper
chopped chives (optional)

1) Dice mushrooms into 1cm cubes,

2) Peel and chop the onion, finely.

3) In a large frying pan, heat 70g butter over medium heat. Throw in the mushrooms after the butter has melted and saute for 3-4 minutes until they give off some liquid and are succulent. Turn off the heat and set aside.

4) In a medium pot, heat the remaining 50g of butter over medium heat and add the onions after the butter has melted. Quickly saute for 30 seconds. Turn down the heat to medium low and cover the pot, letting it cook for 8 minutes (NOTE. ensure that you check on it often as for mine, it cooked faster than 8 minutes and it almost burned!)

5) Add flour to the pot, mix well with the onions and butters and cook over medium low for 3 minutes. Mixture will clump up and it's fine - just keep breaking the lumps up with a whisk.

6) Meanwhile, heat 250ml of milk in a saucepan until bubbles form at the edges.

7) After the flour, onion and butter mixture has cooked for 3 minutes, remove pan from heat and pour in the hot milk, whisking to mix. Ensure that the milk is thoroughly incorporated.

8) Add the remaining 500ml of milk and chicken stock whisking to mix thoroughly. (NOTE. I discovered that too much liquid was added so I would instead add the chicken stock gradually until you are satisfied with the consistency.)

9) Place the pot back on the stove and cook for 10 minutes over medium heat, whisking often to prevent the soup from scorching at the bottom.

10) Add the cooked mushrooms, stir to mix well and cook for another 15 minutes on medium low, stirring often. The soup will start to thicken up.

11) (I added this step). Puree the soup mixture with a blender till it's still has some bits of chunks inside. Add salt and pepper if needed (I added quite a bit of sea salt!)

12) Laddle into bowls and served top with chopped chives.

Serves 6