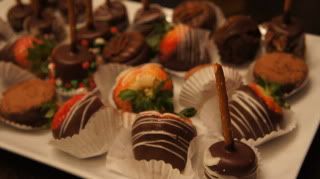 The last trip was great. Not everyone was present but we made the best out of it. We did manage to check out at least two new restaurants and in fact I probably checked out at least 4? And though the trip was more hectic than usual, we managed to find some time to chill out.

I missed spending time with some of the boys on the slope at Mt Hood as I was feeling too tired to head up for boarding. But we all managed to find a time and space to do some chit chats and bonding over warm home-cooked food.

I'll say this over and over again, but I do love the people that I work with. And I feel very blessed indeed.