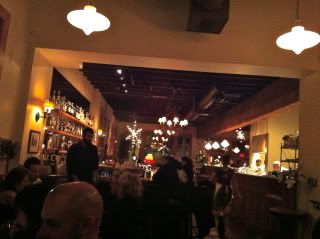 It feels kinda strange writing about Christmas and NYE's affairs when it's long over but I've been all over the place from Jakarta to Bangkok to Portland to Hong Kong and have been lazily blogging from my iPhone. But I'll start writing about them soon - I hope!

Before I left Portland, I had an early Christmas dinner celebration with TS, D and some other new folks. It was over at Serratto which is nestled in the cozy corner of my favorite neighbourhoods in Portland. I mean, if I ever shifted to Portland, that'll definitely be one of the hoods that I'll consider getting a place in :) Mediterranean food is served here but it felt more like French fused with Italian!

The restaurant was utterly warm and cozy and was packed with diners by the time we strolled in. I love how restaurants here don't feel exactly like a restaurant but more homely and friendly served with smiles and good food. The french onion soup that I had didn't disappoint and it thankfully wasn't too salty and as I've been in a ravioli mood of late, I ordered my 2nd or 3rd ravioli (during this trip) and it was stuffed with butternut squash, arugula and pine nuts and sitting in a puddle of maple sage cream. I was too stuffed by the end of it all that I actually skipped dessert!

It was a great night. Met some new faces, exchanged some contacts and I hung out with one of my favorite girlfriend, that was easily the highlight of the trip! So the pre-Christmas celebrations in Portland went well and actual Christmas dinner in Hong Kong went fab as well - coming up shortly. :)

P.S I'll get down to writing about my 2010 reflections this weekend, hopefully!

Serratto
2112 NW Kearney St
Portland
OR 97210
+1 (503) 221 1195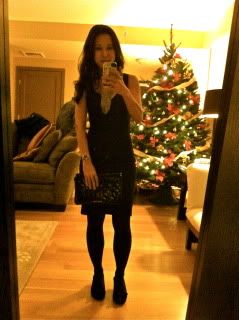 Yes. We all dressed up!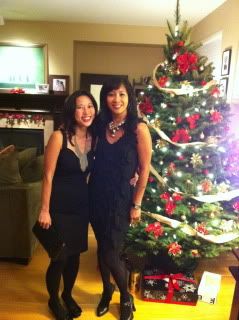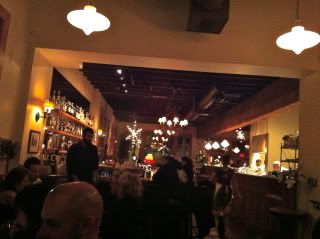 Wine here was pretty good.